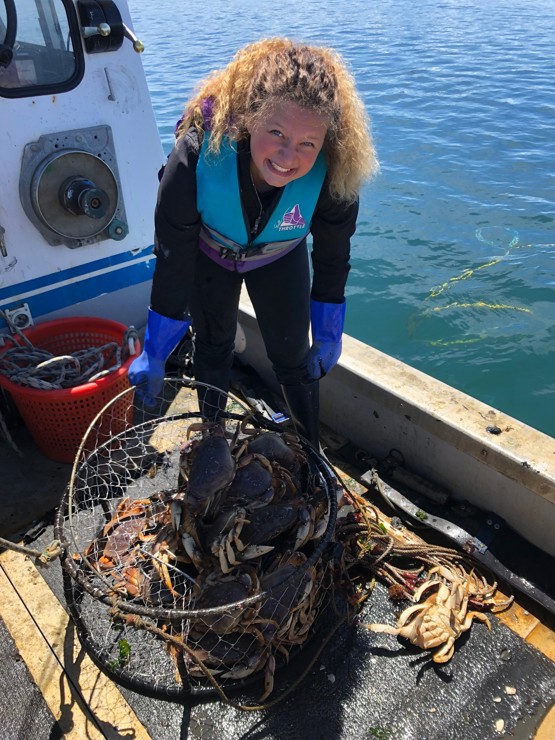 Intern Makena Merideth working on the crab pot removal boat
2019 Summer Internship Program
The first week after end of the school year five students started their Clallam MRC internships. The students are Alisandra Baccus, Alisa Taylor, Shae Pozarzycki, Raven Sharpe, and Makena Merideth. Through the summer months they will work on the following projects:
Kelp Monitoring: Alisa will help organize and participate in kayak-based kelp surveys to be conducted at three locations along the Strait of Juan de Fuca.
Green Crabs & Olympia Oyster Restoration: Alisandra will help organize and conduct the green crab trapping and removal efforts in Sequim Bay and adjacent areas. The intern will also participate in Olympia oyster restoration work and an oyster population survey in Sequim Bay.
Crabber Outreach: Raven and Makena will help organize and participate in educational outreach events to recreational crab fishers in Clallam County informing the crabbers about how not to lose their crab pots.
Pigeon Guillemot Breeding Surveys: Shae will help organize and participate in surveys of the breeding colonies including coordination of the volunteers.
The internships will culminate at the Intern Celebration to be held at Feiro Marine Life Center August 19, 2019 between 5:30 and 7 pm. The public is invited to come hear the interns present on their projects.